Old School Craftsman Special: Bespoke Backyard Pizza Oven
Back To News
Old School Craftsman Special: Bespoke Backyard Pizza Oven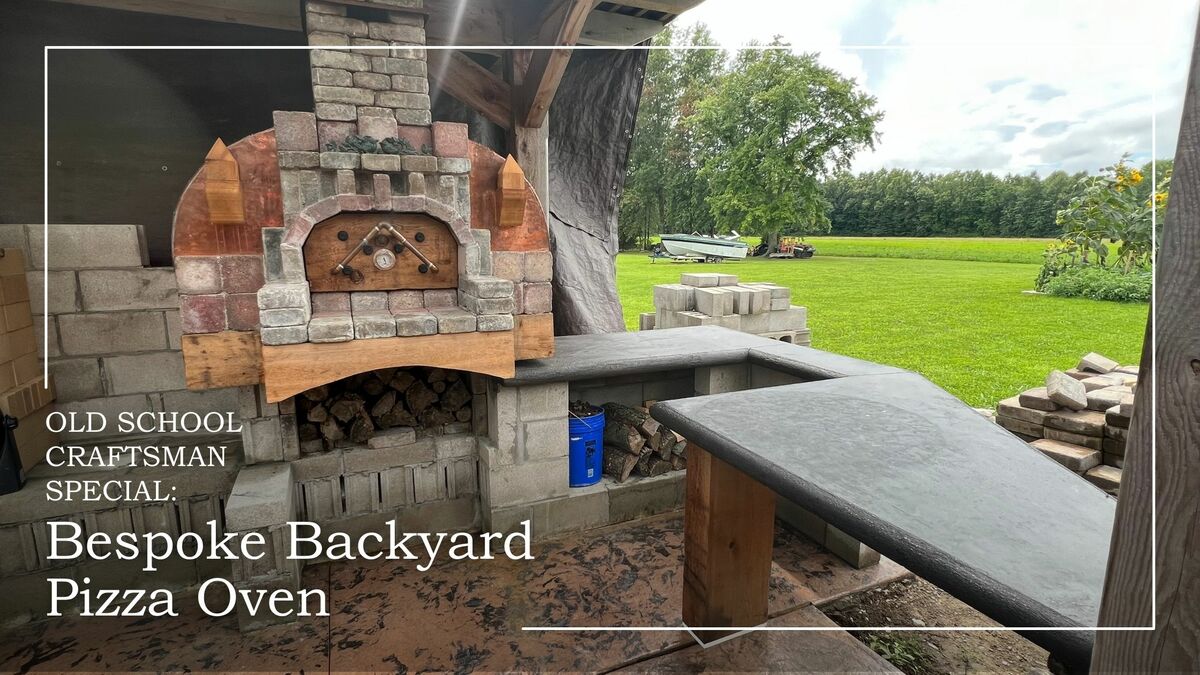 For the Old School Craftsman team, one of our favorite parts of the job is building something truly unique. We love projects that speak deeply about the client's personality and how they spend their time with family and loved ones.


As is often the case with these types of projects, the final result is something that is few and far between.


One of the most memorable and distinctive projects that Old School Craftsman helped build this year was the bespoke backyard wood-fired pizza oven for our treasured friend and helpful client Trisha Armetta.


The wood-fired pizza oven was made from scratch over a period of nine weeks. However, the art of constructing an artisanal pizza oven was one I learned over many years. It is not as simple as laying bricks and concrete. The Old School Craftsman team used specialized masonry techniques to bring the backyard wood-fire pizza oven to life.


Come along with me, Brent Sears, as I walk you through the process of building the bespoke backyard pizza oven from the idea's conception to the first golden-crusted, perfectly melted, ever-so-delicious pizza pie.


How the Bespoke Backyard Pizza Oven was Built


The bespoke backyard pizza oven was a labor of passion and love not only for myself and Trisha but for the entire Old School Craftsman team.


As much as we love remodeling kitchens and bathrooms, there is nothing like building something as truly unique as a backyard pizza oven. Safe to say, the team and myself couldn't wait to start building.


But just because we were excited, it doesn't mean we threw patience out the window. As I said earlier, this project took nine weeks from start to finish. A stand-alone structure could be done in about four weeks, but as always, site conditions primarily dictate the timeline of a build.


If you want a superior product, you need two things. First a superior process, and second the patience to execute the project correctly.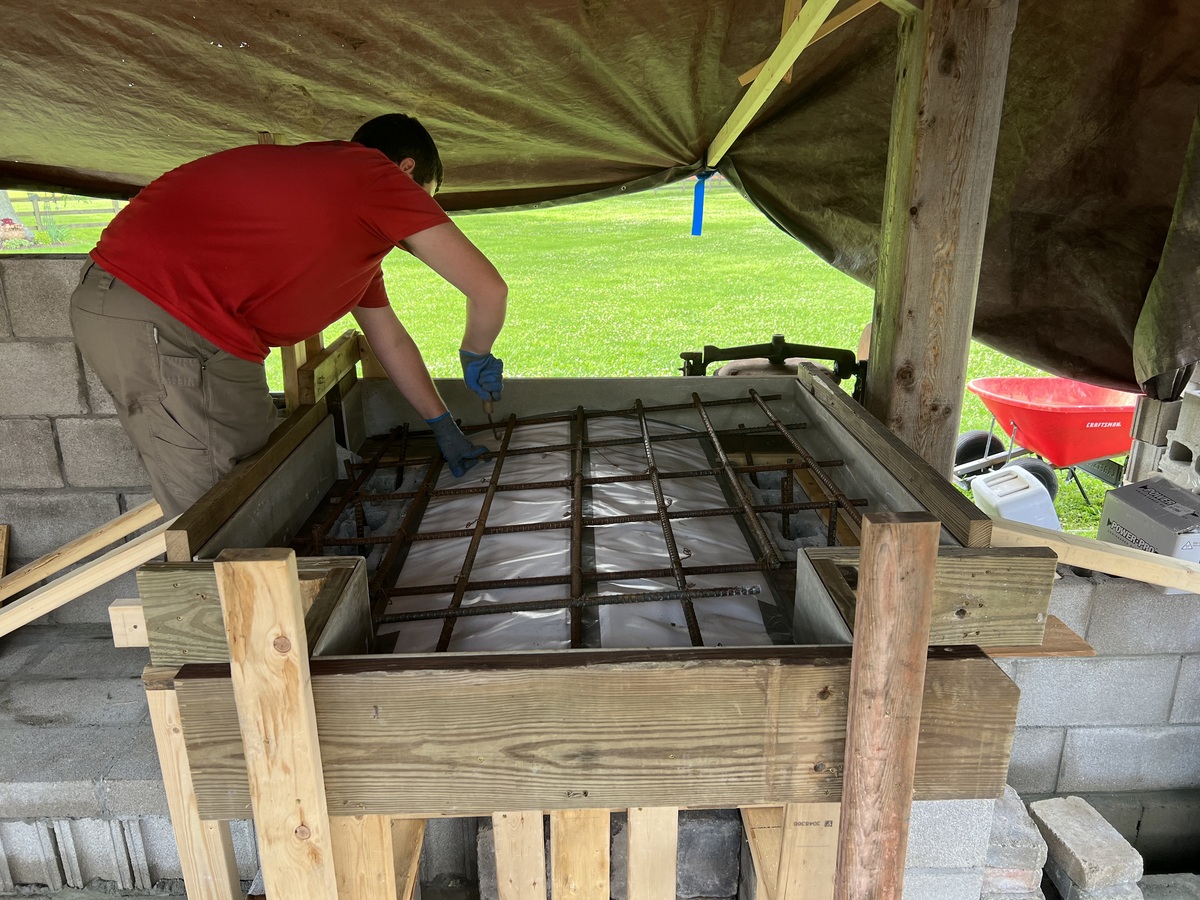 The key to a successful pizza oven is maintaining even, interior heat. That means that every square inch inside the oven must be kept at the same temperature.


To accomplish this difficult feat, the dome of the oven must be insulated with ceramic bricks, and the concrete floor must be insulated using the same method prior to the construction of the dome's bottom. As I said, the key is superior process and patience.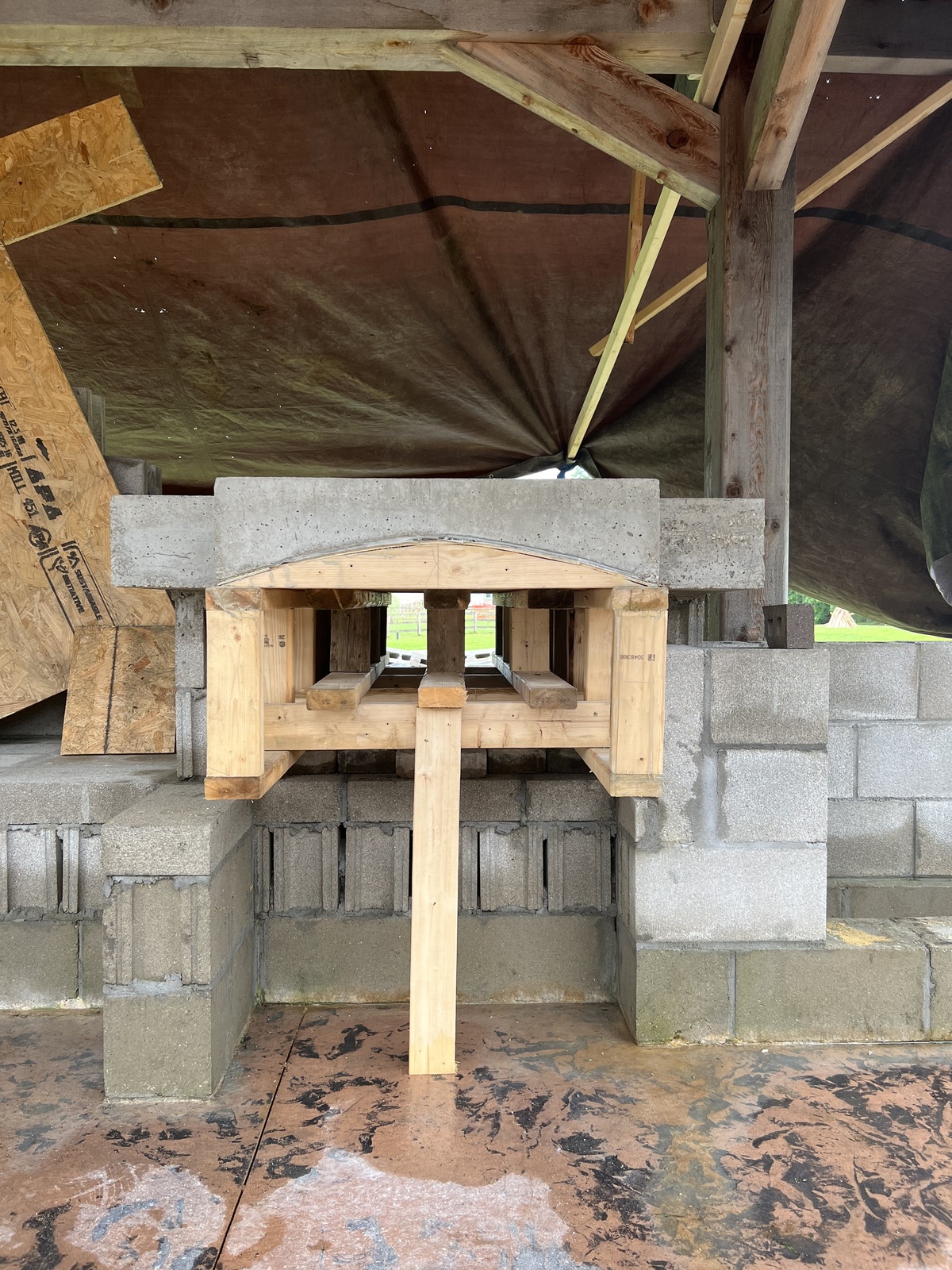 If outside air or moisture is allowed to enter the dome, the oven will not heat to the desired temperature and the final product will be inferior.


High-strength concrete was necessary and structural steel reinforcements were placed within the concrete pour.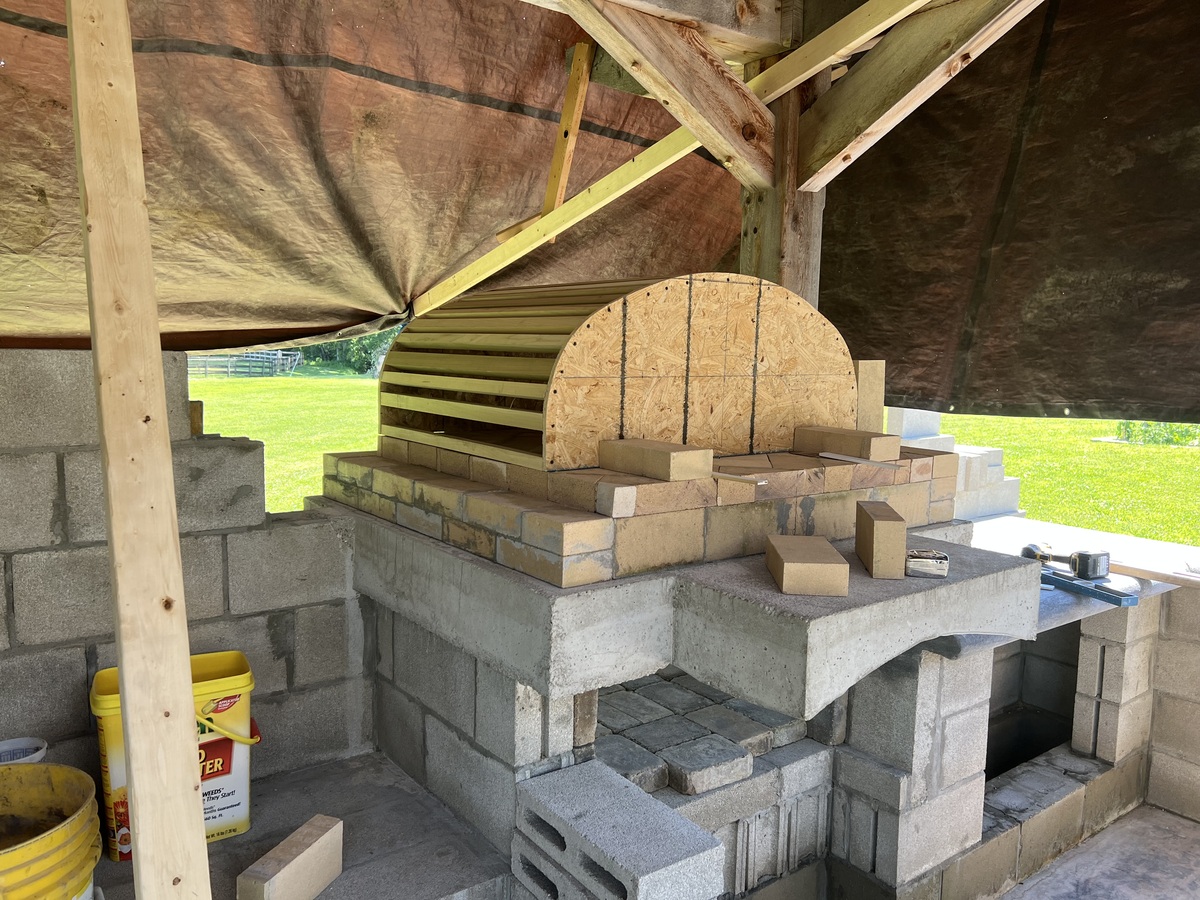 Once the main structure was built, the oven was then decorated to the owner's, please.


For decorations, we chose 20 oz copper as exterior cladding and attached cedar components for applied decorations. The floor of the oven was constructed from fire brick in a herringbone arrangement (this makes it easy to slide the pizza paddle in and out of the door). Finally, the oven door is a custom size, made specifically for cooking a turkey at Thanksgiving.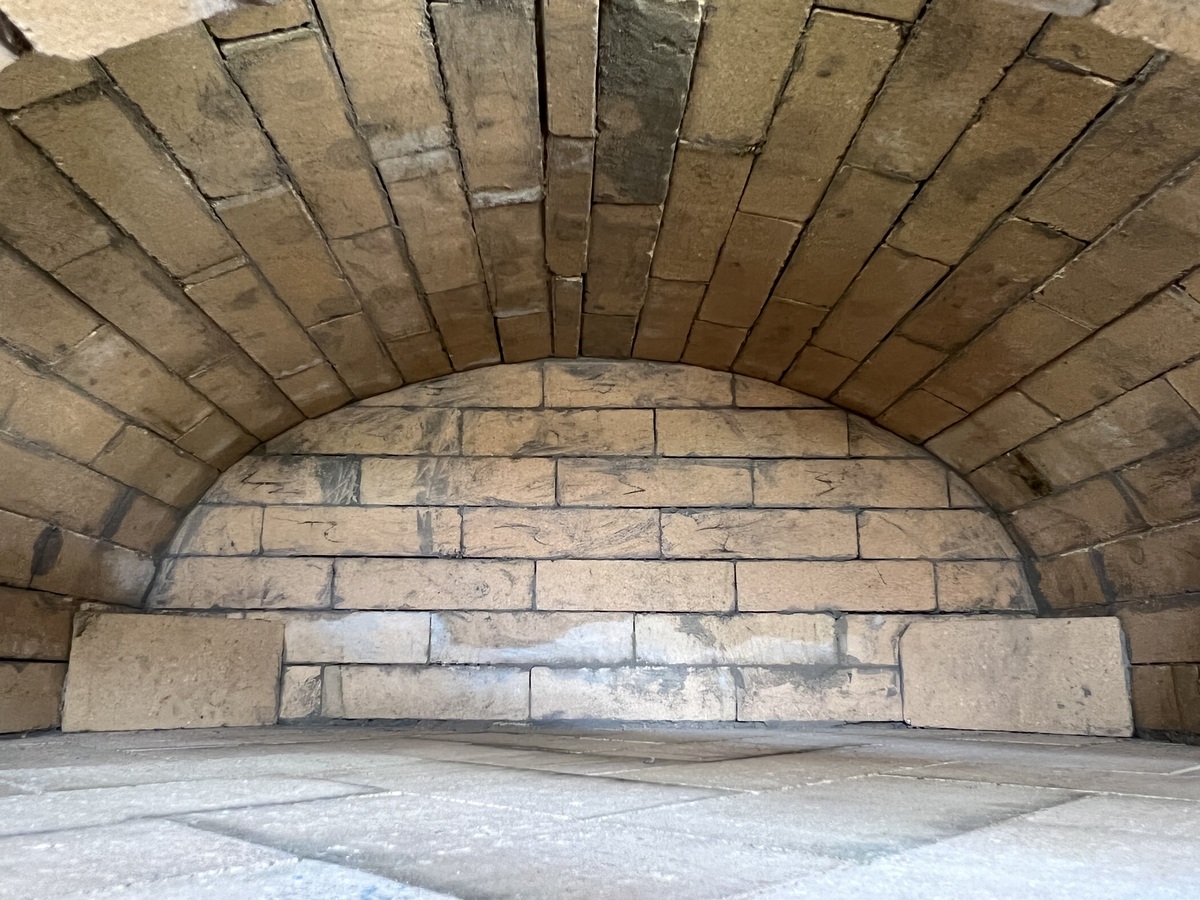 Bread and pizzas cook directly on the oven floor. After just 90 seconds the crust is golden brown.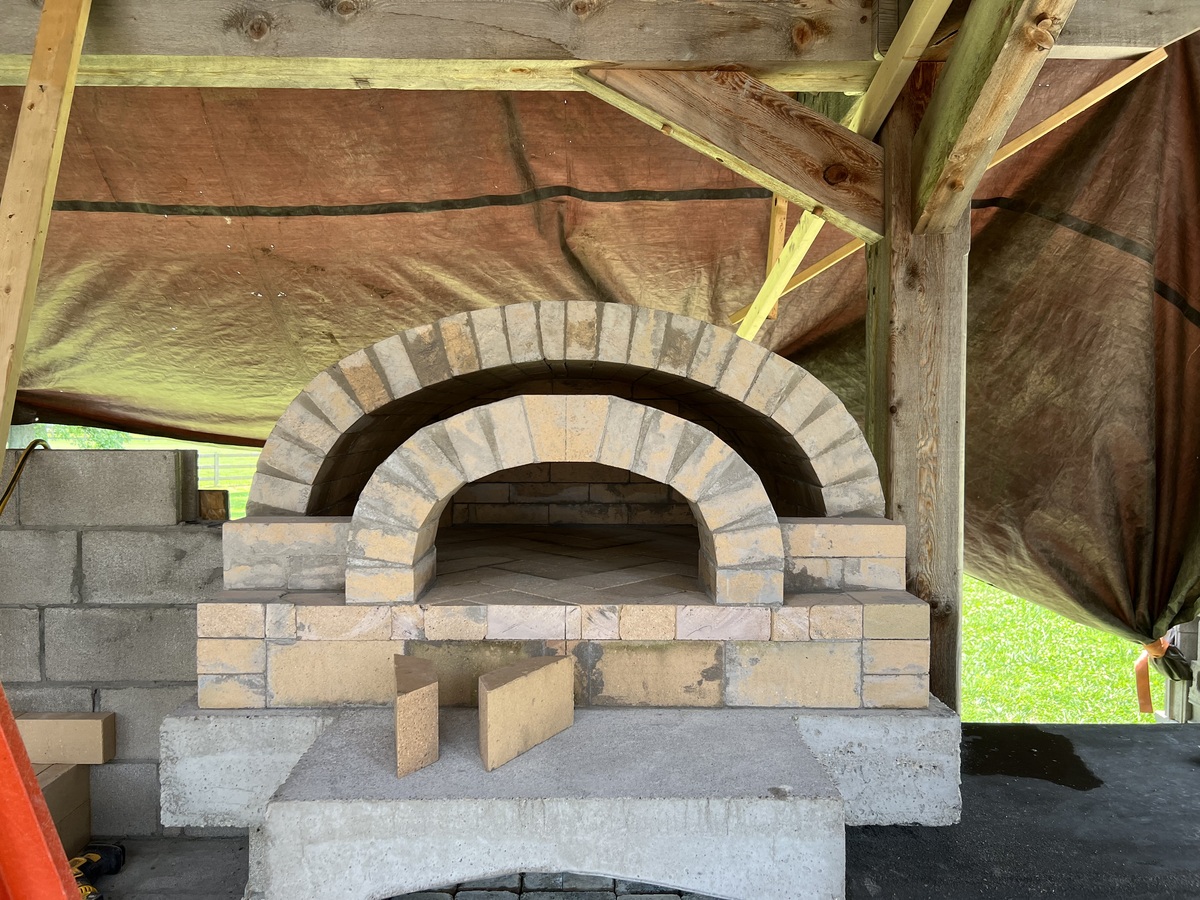 Now completed, the pizza oven weighs approximately 5,000 pounds and begins 36 inches below the Earth's surface.


As I said, superior process and superior patience. The result is an oven that is perfect in every way.


The Final Product


Once all the components came together, the oven was a triumphant success. This bespoke pizza oven heats to well over 2000 degrees evenly throughout the floors and walls. Pizza is cooked to perfection at 900 degrees and the oven requires a precise method to cook properly.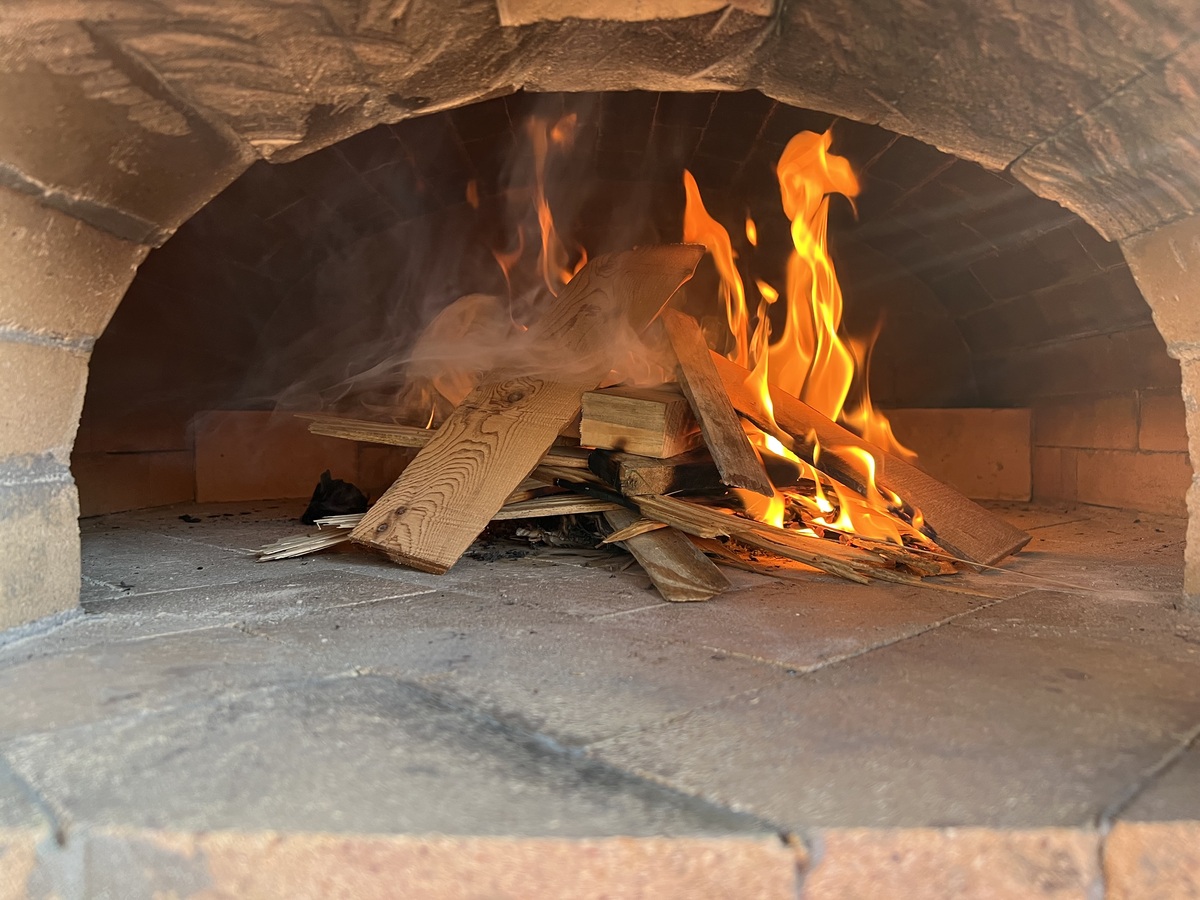 Start on a Friday. Take 8-12 pieces of 4-inch split pieces of well-seasoned wood and ignite them. The next morning, the fire will go out, but the inner dome (made of fire brick) will hold the heat well until Monday morning.


Bread, pizzas, pastries, and, more can then be cooked at your leisure. The oven will remain hot throughout the following week if the door is kept closed.


This is only possible when you build a pizza oven using our superior process.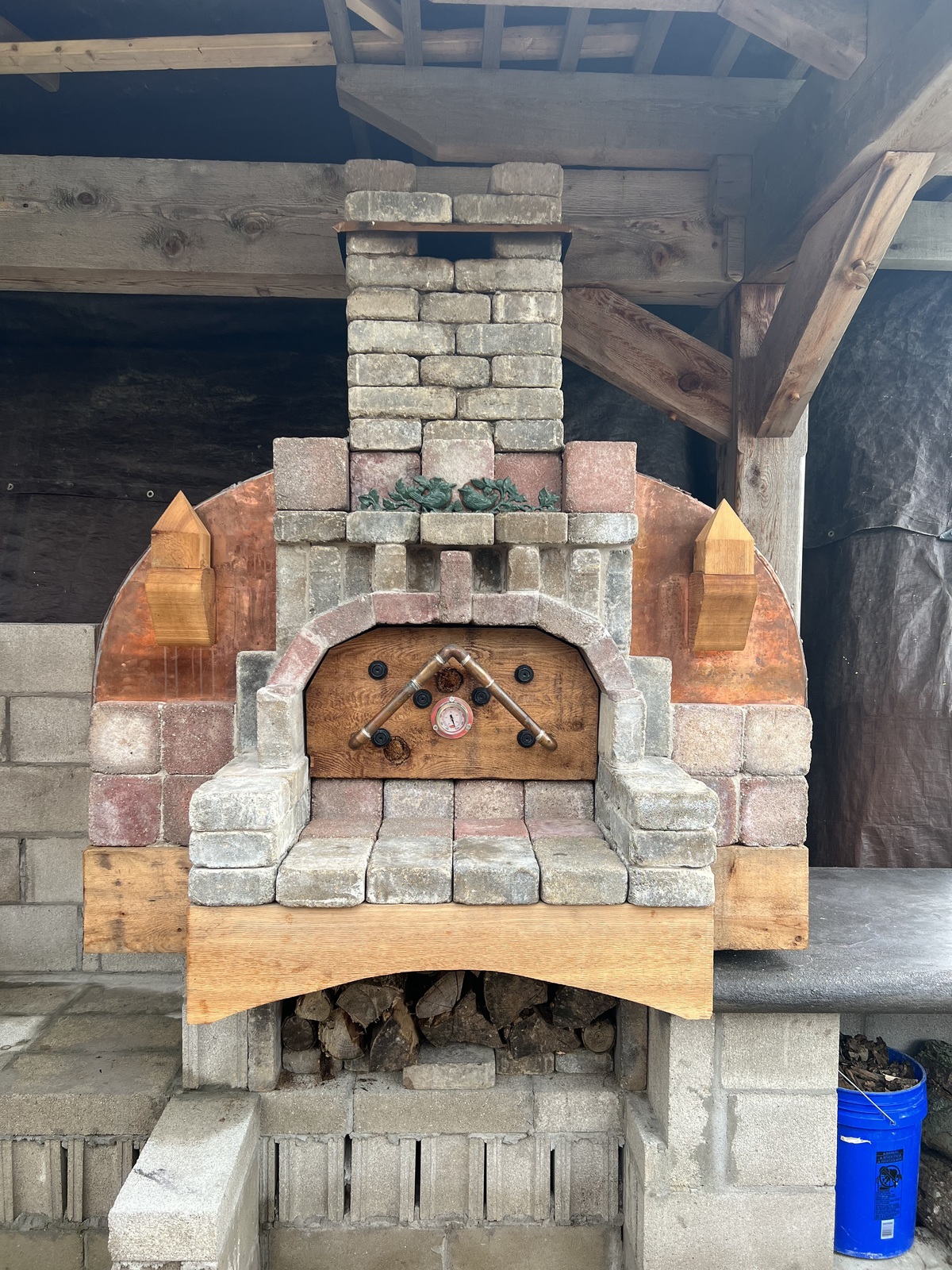 A comment from a friend of Old School Craftsman Uwe Winter:


Brent, 
I have to say I am really intrigued by your pizza oven.  That loaf of bread you showed looked beautiful.  I am sure Trish has since figured out at least part of the mystery and the bread you guys are baking now is already way better.  It is amazing that it holds the temp overnight and still shows 600 F in the morning.  That's the whole thing about making good bread and pizza.  Everybody can mix the dough (well, almost everybody.... I was never successful at that and it was actually one of the few challenges where I had to give up and admit defeat) and do the research to get the right flour for the specific task, but in the end, it all comes down to the oven.  That's why some of these pizza places actually have their ovens flown in from Italy, brick by brick.  So I am (AGAIN) really impressed that you built something that is "the real thing".  I would think that especially in the winter this will be a great thing to have.  I guess you can cook a turkey in that in no time...  I love crispy skin but that may be a little too  hot.  Let me know when you figure that one out.  I guess you could wrap it in foil after a while. 
~Uwe


Now that you've heard Uwe's thoughts, what do you think?


Old School Craftsman Gives You the Home Renovation of Your Dreams


At Old School Craftsman, there is nothing we love more than crafting the home renovation of your dreams.


We believe that every project, no matter how big or small, requires the undivided attention of our team. That is why we take on only one client at a time. When you work with Old School Craftsman, you are the only project we are working on. You can be sure that you are never second fiddle or waiting on the back burner, and we never stop until your project is perfect.


We are your remodeling contractors in Cincinnati. Old School Craftsman proudly serves Mason, Kenwood, Hyde Park, Wyoming, Mt. Lookout, Indian Hills, and more.


If you are ready for the home renovation of your dreams, don't wait for another second, reach out to Old School Craftsman today!