Our Cincinnati Testimonials
Brent and Brendon did an amazing job in rebuilding our historic front porch to a beautiful, solid, work of art. Our front porch was over one hundred years old and suffering from rot in selective places and over a century of mixed maintenance and repairs.

Brent assessed the situation and worked with us to come up with the right plan to build the focal point of our home's curb appeal. This involved a meticulous selection of building materials. He took the time to walk through the various options for wood, composites, fasteners, trim materials, paint, epoxy, and all other components imaginable. He talked through the reasoning behinds his recommendations and was patient and open with follow up questions and alternative suggestions.

He followed up by coming out and taking some selective samples of the original decaying spindles and stripping them down to find all of the original detail. This was followed by crafting replacement spindles, balusters, balustrades, and handrails. He took the time to ensure all items were properly sanded, treated, painted, and finished to create a lasting finish that still showcases the details in the craftsmanship that align with the history of the house.

This job required bracing and raising the porch roof and a full rebuild of the porch frame. We ran into a surprise need to pour footers for the patio (it didn't exist previously) and Brent seamlessly folded it into the schedule, excavating the foundation areas, contacting our architect for updated plans, working with the inspector, and getting the new footers poured. The new frame could probably support several cars being parked on them without bowing to the weight.

During the construction process, Brent and Brendon ensured that they were consistently communicating plans for the following days and weeks. They let us know which days would be shop days and which would be on site along with the expected work for each of those days. Each day when they showed up they were considerate of the nearby school entry and release times as well as having a terrific demeanor with all of the kids walking around and the myriad neighbors stopping by to admire the work. The worksite was left totally clean each day with no construction debris or materials left out.

The father-son team adapted to the unique conditions of a century of weather exposure. When working on the second floor patio that was suffering from exposure as well, they replaced the posts and railings quickly while working through the challenges identified.

Finally, the attention to detail really sets this crew over the top. Whether it was the intricate details of the spindles, the adjustments that needed to be designed for the perfect handrail design, or carving our street numbers into the handrail posts (showcasing the beauty of the underlying wood) they were precise and collaborative at every step. The team never tried to rush through our project just to get to the next job. The pride and care taken was evident every day of the project.
Our experience with Old School Craftsman for a Sunroom addition was exceptional! Brent arrived to review the project within days of our call. He was very thorough in the bidding process and answered all of our questions. During construction he walked us through every phase so there would be no surprises. And while here we discussed the numerous 'pain points' we had in our home, primarily in the kitchen. He listened to all our ramblings and offered solutions and follow through. From new kitchen tile, to improved lighting, to fixing a bottleneck at our refrigerator, and so many more other items. He also gave us the confidence to pull dated carpeting from the family room and replacing with hardwood. All adding to a more functional and beautiful home. And of course, a gorgeous Sunroom and Deck. He treated our home as if it were his. Brent, his son, and wife were invaluable to this project. We are so happy with the final result, and we certainly miss our daily visits with the Sears Family.



We hired many different contractors over the years for major renovations or small projects and our experiences ranged from okay to truly disappointing. Then came Brent Sears... Brent was the best decision we ever made. Everything he does is top-notch. He aims to not only do a good job, but he also strives for excellence. He is conscientious, thorough, thoughtful, creative, respectful... and he doesn't take shortcuts. He takes pride in his work and wants his clients to have a positive experience. The crew he works with has been his trusted electricians, plumbers, painters, and HVAC installers for decades. He holds them to the same standards. We so appreciate the fine work he did with the artist studio addition and will forever treasure having had the pleasure to work with him. It was encouraging to see that fine craftsmanship still exists even though too often it is the exception. To put it another way: once you have tasted real champagne you will realize that the other stuff is just sparkling wine. So why settle for that? Yeah, the bottom shelf bubbly may save you a couple of bucks but it may also give you a hangover. We thoroughly enjoyed our champagne experience. Now we are spoiled and will never again settle for less.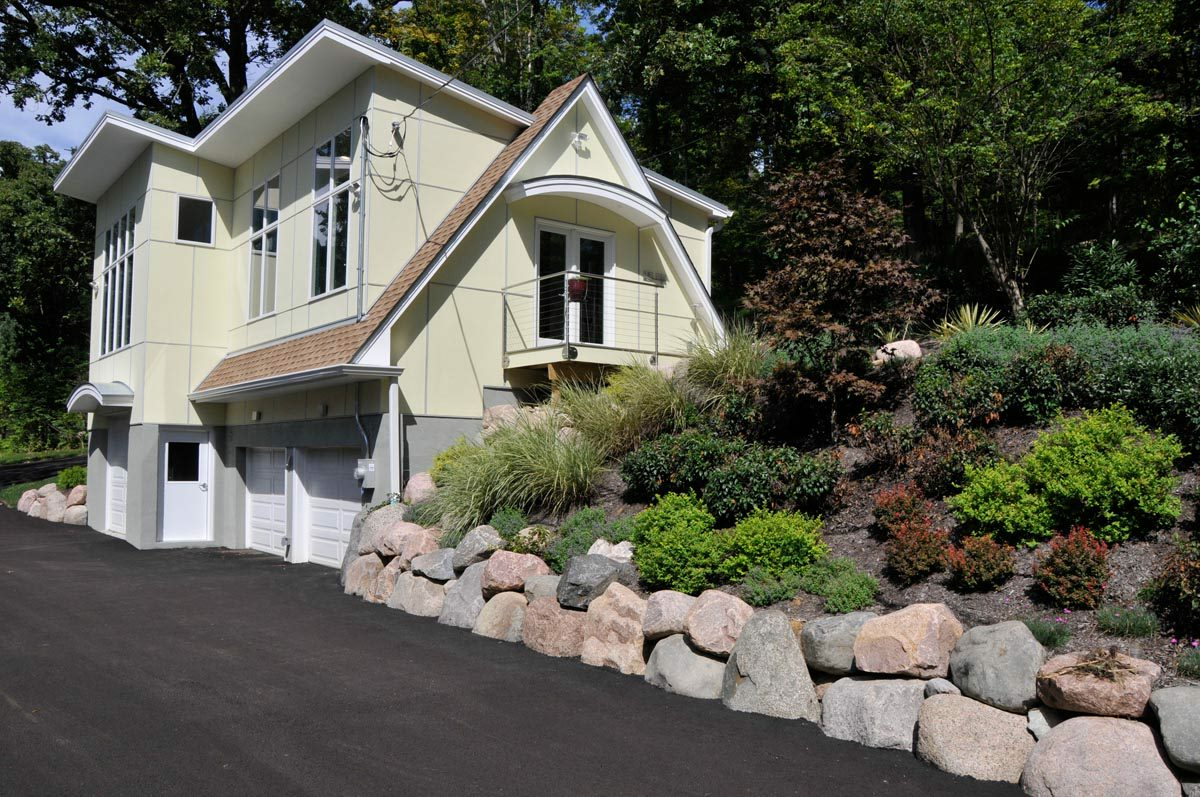 EVERYDAY I tell myself and everyone within earshot how much I LOVE, LOVE, LOVE your design. The Studio/Garage is STUNNING!!!! I can hardly take my eyes off of it. If I tried to list everything I love about it, this email would be sooo very long! Your design is thoughtful of our house in ever little detail. I think this has to be one of your most beautiful works ever. I might be a little biased, but I am not!!!
Not only was your design over the top, (truly beyond anything Uwe and I could have thought up), but having Brent on this project takes everything into the realm of something close to heaven! He is one of the most conscientious, talented and hard working guy I've ever meet!!! I realize I'm gushing, but it is clearly called for! I meant every word of it!! Thank You!!!!!!!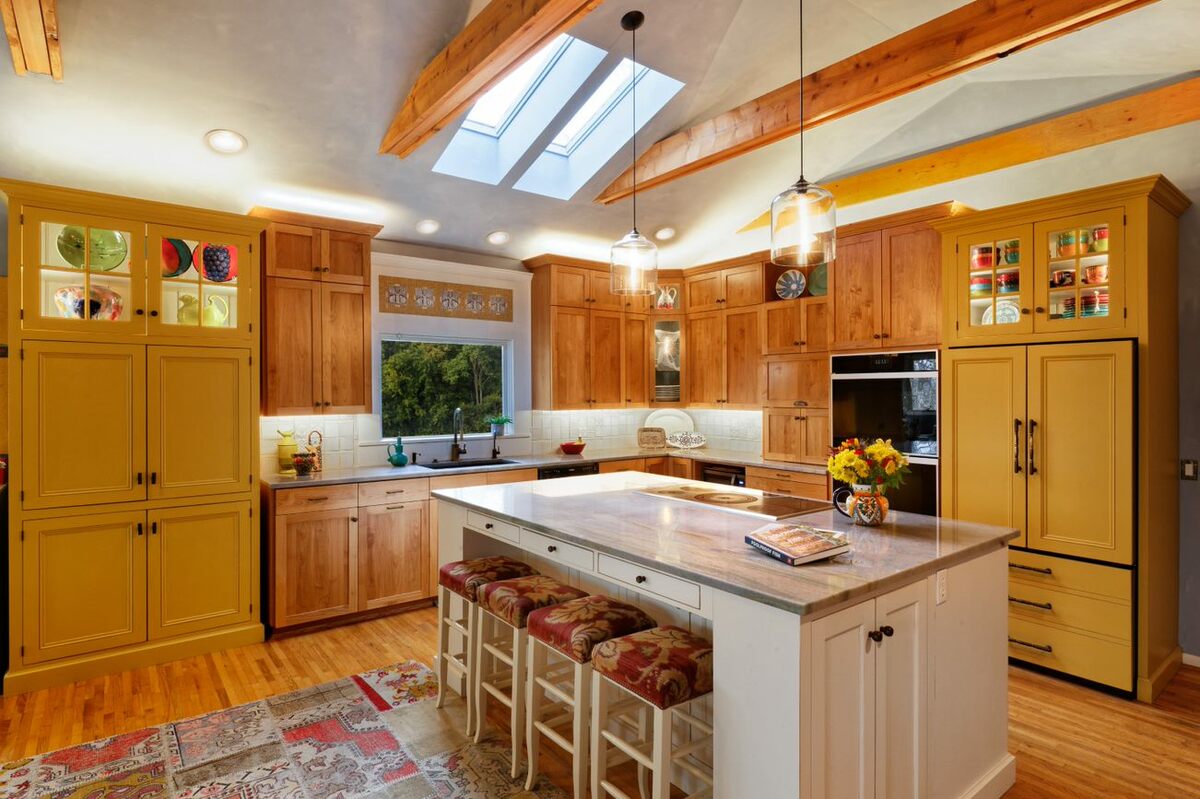 My husband and I had the opportunity to work with Brent on home renovations. He worked at our home for over a year because I would not let him leave until I literally ran out of ideas. What started as a simple screened in lower deck turned into a sunroom, patio with enormous pergola, new bathroom, new kitchen cabinets, beams and copper ceiling in dining room set off by an incredible cedar and copper arch in our entry… and other projects too numerous to mention.
Brent, his son and his crew were such a pleasure to work with and their work product was impeccable. Brent says he can do anything and he can. He is truly an artisan who went above and beyond to make sure we were happy and satisfied. He is honest, reliable, clean and extremely patient - and I know I tested that patience many times.
He made all the dreams I never knew I had come true. And more importantly Brent and his family have become friends.
I had the pleasure of working with Brent as the appliance provider for a recent client's kitchen remodel. Prior to finalizing the client's selections, I had several questions for Brent based on the fit and mechanical needs of the appliances – his responses were always very timely and through. You can tell he took into consideration their "wants and needs" to create a space that is functional, but also produced something with timeless beauty.
I can only hope for the opportunity to work with Brent in the future, and I highly recommend him to anyone needing his refined skills as a Master Craftsman!
We value not only the excellence and care you give to your fine work, but also, how much care you give to pleasing each one of your customers. And, it is not unusual for people to love your work so much! They keep dreaming up more things for you to do !!....Extending a week into many months. And you just can't blame them for that! It's so understandable!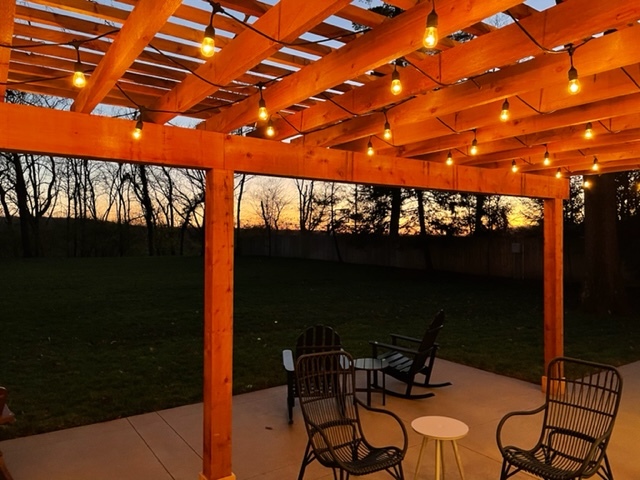 This wasn't our first rodeo with a project and we had been let down in the past by others. Not easy going into a new project with baggage! Brent changed all of that and made us feel so comfortable and confident in the work. Brent was beyond thorough and considerate and his attention to detail is second to none. The highest praise we can give Brent is that every step of the way, he treated our project like it was at his own home. His work at our house is the focal point of our yard and truly transformed the space. Projects big or small Brent will always be our 1st choice. Thanks Brent!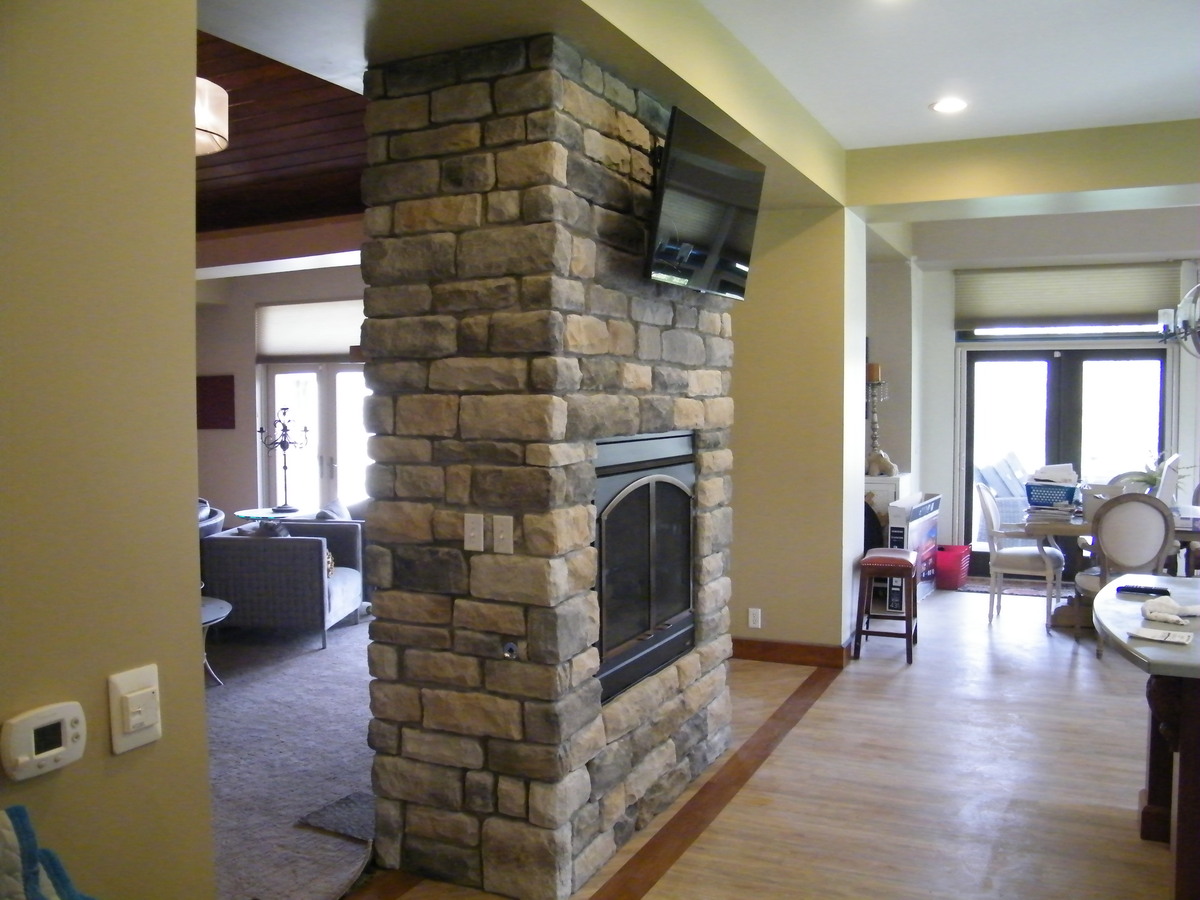 I have worked with Brent for the last 18+ years on Residential, Dental, Healthcare and many various Commercial projects. Brent is very talented and incredibly knowledgeable regarding all aspects of construction. He is very customer oriented and laser focused on exceeding the client's expectations. His friendly approach and helpful advice are refreshing in the industry. I am always thrilled when I have an opportunity to work with him. His network of subcontractors (some 30 plus year long term relationships) are experienced professionals that are included in his team approach and kept to to the same high standards he demands for his client's projects. I am always happy to refer Brent to my clients, friends and family members.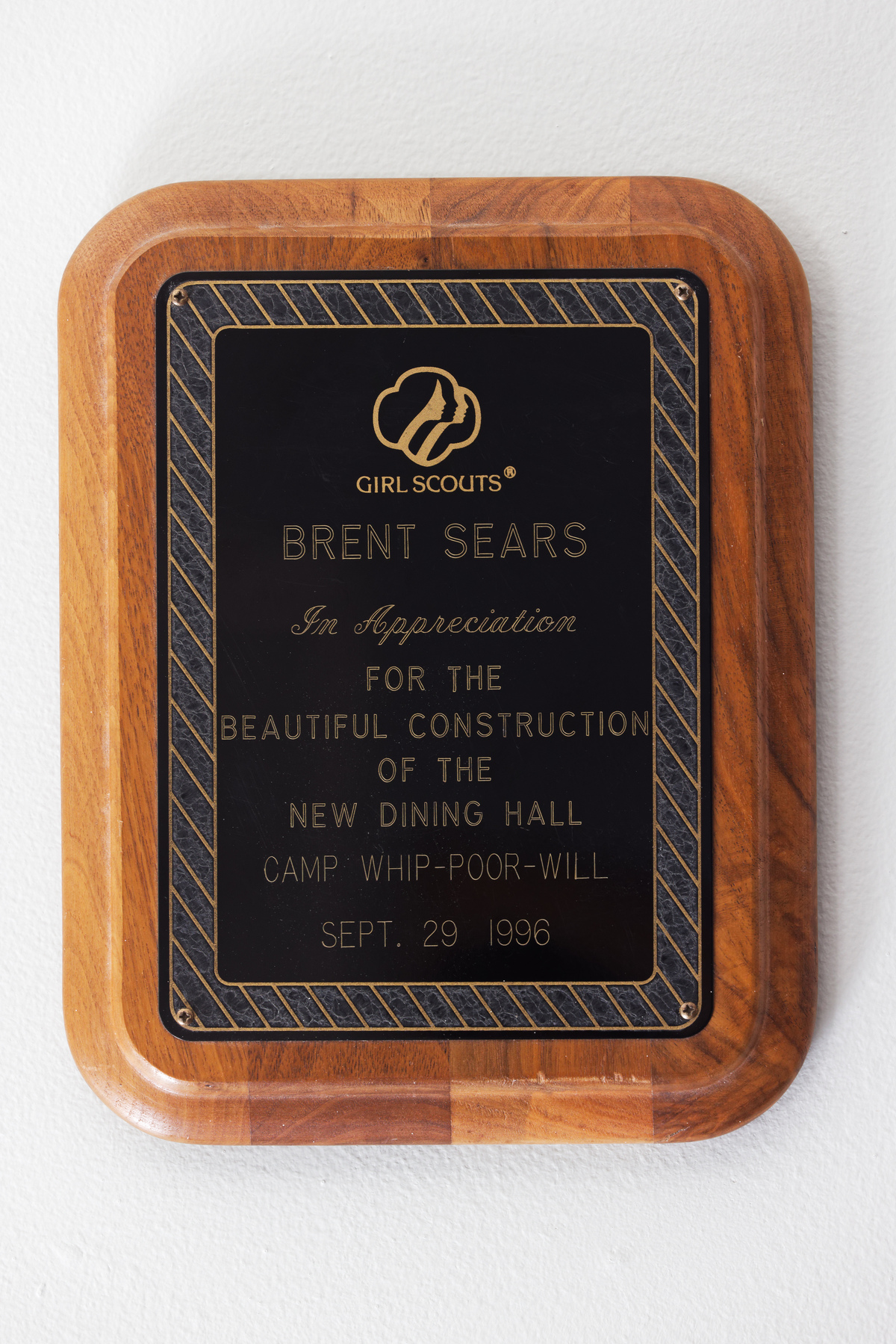 I want you to know that it has indeed been a real pleasure working together with you the past year and a half on our extensive church renovation here at St. Paul United Methodist Church. At some time in the future if you ever need an excellent recommendation please feel free to use me.
Brent and his team did extensive work at our house. The work was excellent. Everything was done on schedule and no one left a mess. We heartily recommend and will use Old School Craftsman again.
I am writing to thank you for the great job you did for St. Mark's. We are very pleased with our new School Addition. We appreciate your patience with us during the Bid process, and your extra efforts in helping us make the necessary revisions to bring our project and our budget together. Without your help I am sure we would have delayed the project. Working with you was a pleasure. You were very timely in responding to our questions and concerns. You did an excellent job of coordinating the subcontractors and completing the project as schedules and in time for school to begin.
Our Building Committee, School Board and Congregation are satisfied that we had the right man on the job. We look forward to an opportunity to work with you again, hopefully, in the near future, as our school continues to grow. We at St. Mark's highly recommend you to potential clients.
In 2009, the growth of our services required us to move off-site with a building project. Brent was the General Contractor and proved to be a valuable asset to the project. He came to our facility and investigated the inner workings of our services. He is open to consider the individual requests of our staff to personalize the space to meet our needs for specialized equipment to better serve our clients. He was able to suggest things we had not previously considered. He even considered the possibility of future growth of our facility, incorporating aspects that would allow us to easily expand within the building.
His attention to detail is remarkable. He was on-site every day overseeing every aspect of the project. He treated the project as if it were his own. His personal interest in the project was very comforting to our group as we moved forward with the project. He was always available for questions; Brent's project management skills were obvious as we progressed through the project. The meetings throughout the project with Brent were always well organized, informational and professional.
I recommend top quality construction services of Brent Sears to you without any reservations whatsoever.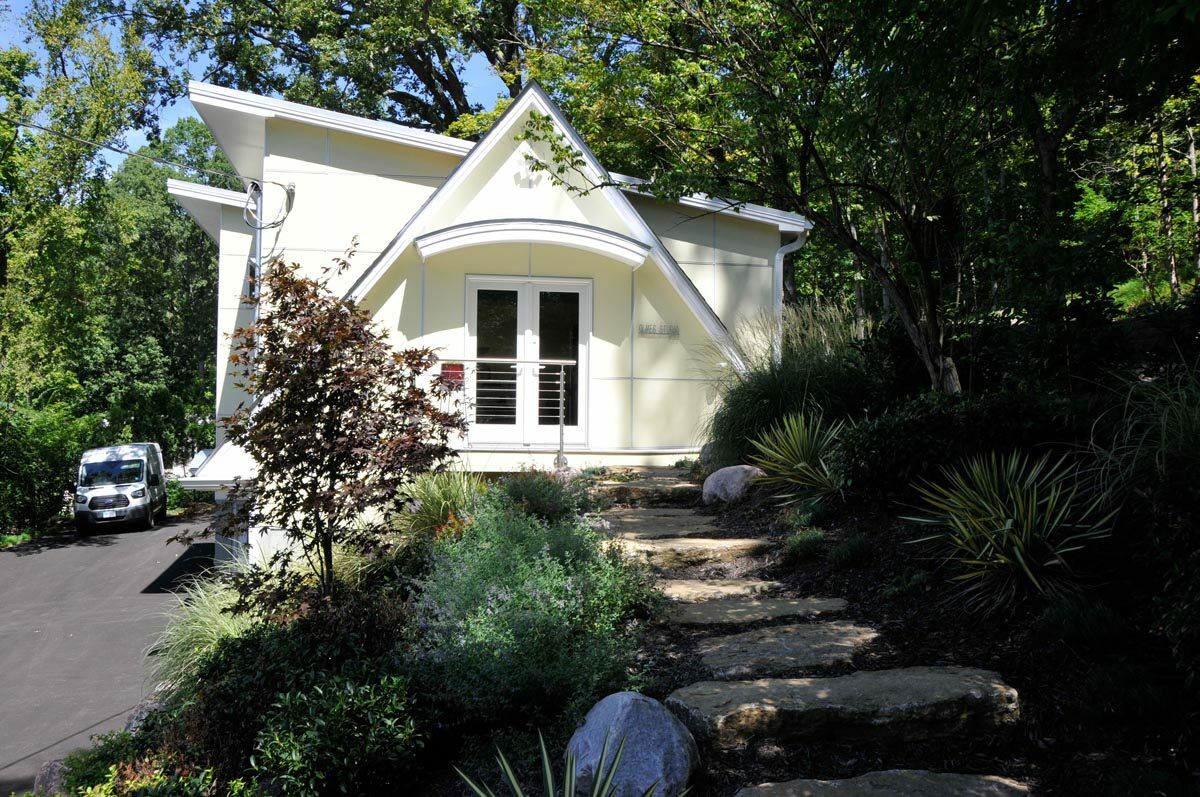 Thank You Brent…… working with you and watching how you work has been a pleasure. The dedication you have to doing a good job and the standards that you hold yourself to are admirable. It is sad to realize that this seems to be the exception nowadays, but also reassuring to see that it still exists. You are a rare and dying breed. And thank you Tom (architect) for getting us connected with Brent. I cannot imagine having a better experience than that. Brent is the top 1%.
Agreed about Brent, for sure – wish he built all of my projects.
Tom W.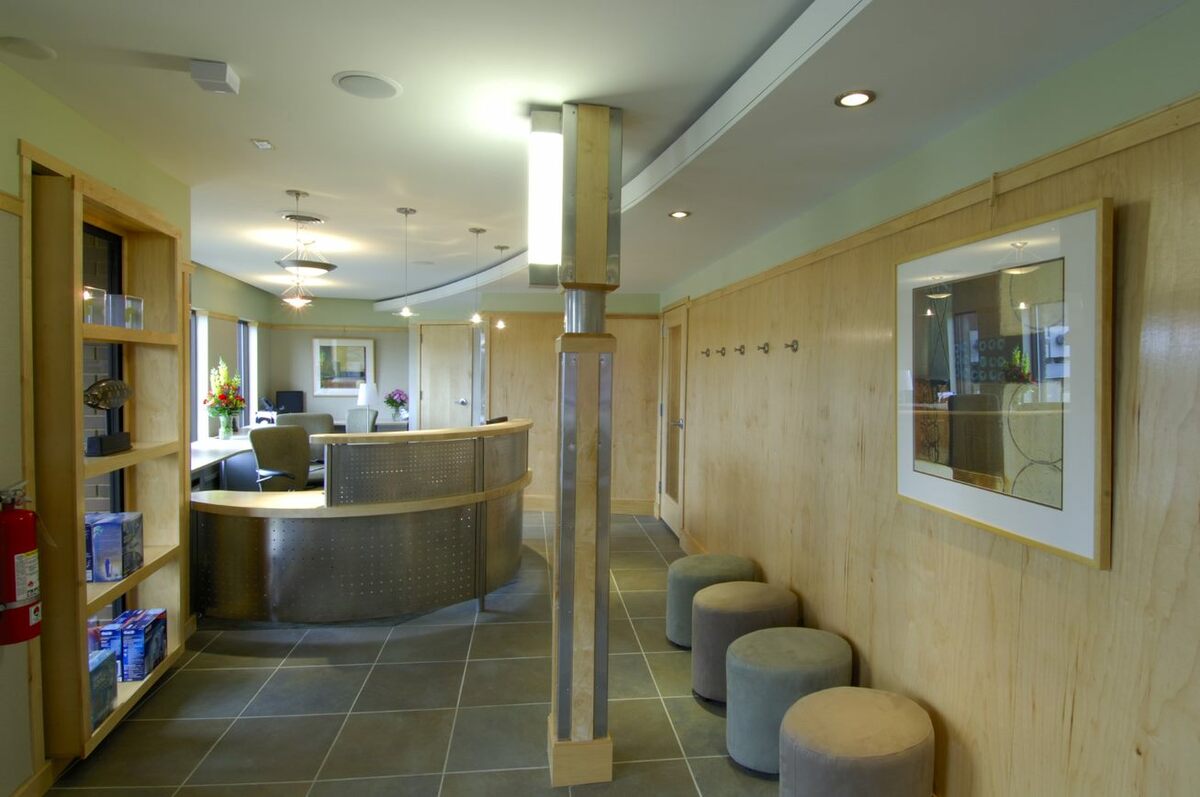 Expanding and remodeling our dental office was a major undertaking as we doubled the office size and completely gutted and rebuilt our existing space. Brent was our General Contractor and I don't think we could have asked for a better outcome. He was able to work seamlessly with the other project team members such as the architect, the interior designer and the dental equipment specialist. He came with excellent subcontractors and orchestrated their efforts very well.
During the nine month construction process, our dental office remained open and fully functional with only a one week shutdown for necessary electrical and mechanical hookups and final re-routings. This factor was critically important to the financial health of our practice. In addition to his professional experience and expertise, Brent takes a very personal interest in his projects. He always made himself available to answer questions, honor special requests and troubleshoot at times that were convenient for my office manager and me. He was extremely responsive anytime a situation needed to be addressed, and there were many days when he was the first to arrive in the morning and the last to leave in the evening.
If I were to do the project over again, there are a few things that I would do differently. One thing I would not change, however, is having Brent Sears as our General Contractor. I believe his honesty, attention to detail and extensive knowledge of the building industry are characteristics that would make him a great choice for anyone doing a building project like mine.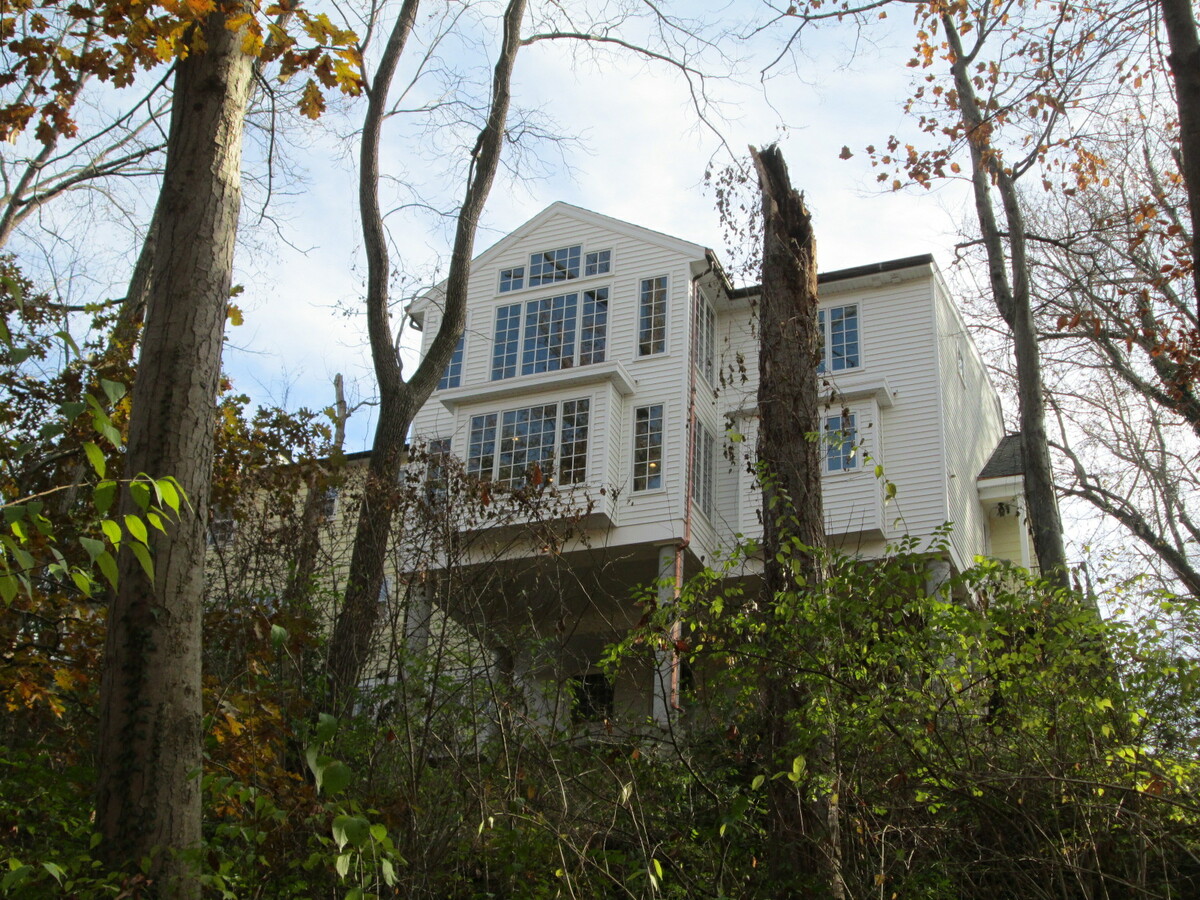 I have worked with Brent for a number of years on projects ranging from high-end residential to healthcare, and cannot speak highly enough of him.
He is dedicated to producing high quality work, and is very flexible in working with a client to maintain business operations during construction. It has been my experience that Brent works extremely hard to bring a project in on time and within budget.
I would highly recommend Brent Sears to anybody.
Thanks again for all of your hard work; I especially appreciate your skills, quality craftsmanship, work ethic and professionalism.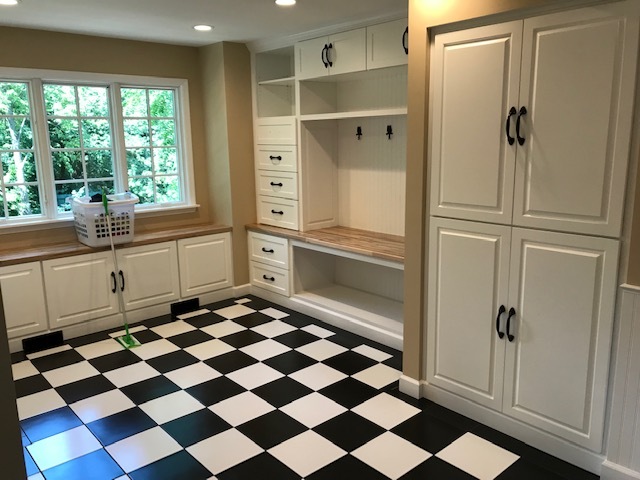 We used Old School Craftsman led by Brent to do a very significant remodel and we had a GREAT experience. Brent and his team were thorough from the beginning. We had multiple bids, but he took the bidding process very seriously and walked my wife and I through all the costs. During the remodel he was meticulous and always brought in the best experts to help complete project. We had no surprises the whole time and my wife/kids over time saw Brent as a friend. That shows you his level of dedication and care. I can be demanding, but Brent was able to handle any and all questions/add-ons with excellence. I would use Old School Craftsman again for a remodel/build without any hesitation. Brent and his whole team were truly best in class.
The work they performed was timely and professional. They were very accommodating and demonstrated that they valued us as a customer.
I am delighted to write this letter of recommending Brent Sears to any party looking for top quality construction services. I met Brent in 2005 when I purchased a retail center in southern Ohio. The property was in need of significant renovation; designing and installing a new façade, HVAC, Plumbing & Electrical upgrades as well as creating new signage, as it had been badly neglected by the former owner. Brent proposed a thorough renovation plan, complete with realistic timeline and competitive budget. Throughout the renovation, Brent kept me well informed. He was on time and on budget at every step. I have renovated dozens of commercial properties and one of the challenges is always to complete the work with the least disruption to the existing tenants businesses. Brent was a master at this. He coordinated the work around the schedules of the tenants whenever possible and I received many complements from other tenants about how Brent kept them informed and went out of his way to minimize inconvenience to their businesses.As a testament of how well he worked with them, several of our tenants hired Brent to complete improvements to their interiors.
I have worked with many contractors in my real estate career; Brent is very unique in his abilities to perform all services at the highest level. He knows all aspects of commercial construction inside and out. He talks the talk, walks the walk, and gets the job done. I am skeptical of those who claim to be an expert in multiple fields. We have all heard the saying "Jack of all trades, master of none". Brent, however, is master of all trades he performs. He treated my property as if he owned it, always striving to enhance its value.
I highly recommend Brent to anybody looking for top notch representation, management and the highest quality of construction one could ever expect to receive.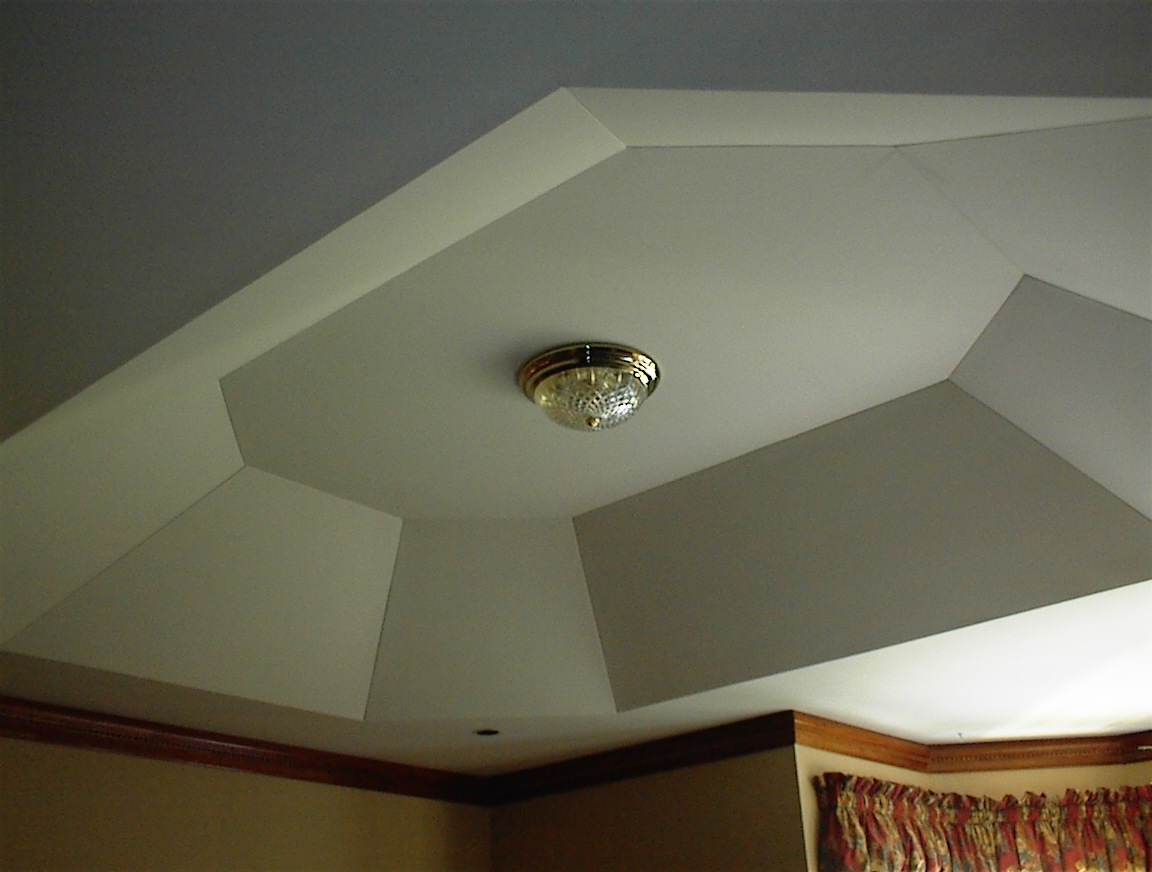 We would like to thank you for your exceptional contribution to our recent building project. You approached every problem as a challenge, offered us creative and cost effective alternatives, and completed ahead of schedule. The quality of your carpentry, as well as your overall organization, has been admirable. Building a home (especially a complex one) can be stressful and taxing, but your commitment and concern made an otherwise difficult project very enjoyable. Please accept our sincere gratitude and feel free to use us as reference to your tremendous talent. The finished project certainly speaks for itself.
I expressed to the owner that a short dictated letter would not justify how impressed and pleased I was with the thoroughness, timeliness and quality of the company, individuals and job completed. Without any reservations, I would recommend Brent Sears.
Please find this letter of reference that partially explains my appreciation for the great work you did on so many aspects of the Hillsboro Plaza over the eight years you and I worked on it together. I tried to keep it brief, but you contributed in so many different ways, I couldn't hold it to one page. I could have written ten pages. You are a rare breed; a genuine pleasure to have worked with!
**********************
After interviewing Brent and checking numerous references we retained him as our General Contractor. I was very impressed with his workmanship and equally pleased with the frequent and thorough reporting and communication we received from Mr. Sears throughout the entire process. I have retained them to complete several other improvements for various projects throughout our center. Brent's proposals are always competitive and consistently superior. Brent Sears and his firm have proven time and time again that they are capable, efficient, cost-effective, and results oriented. I highly recommend Brent Sears to anybody looking for quality craftsmanship at a reasonable price.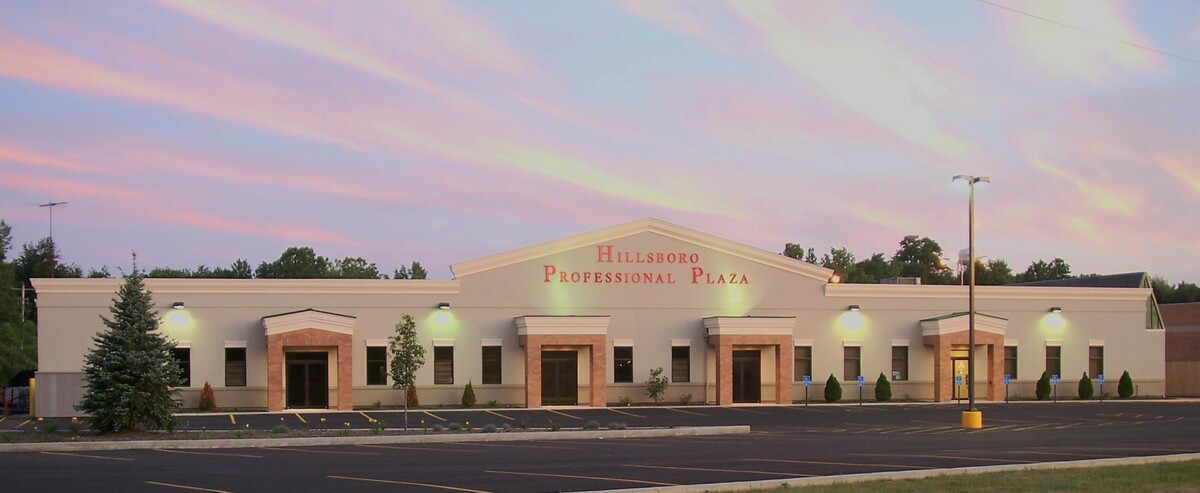 Just wanted to drop you a quick line to express my appreciation for a "job well done"; the shop looks great and I am thrilled that we were able to stay within budget and still get the work done in time……we re-opened right on schedule! Thanks for everything Brent, our customers love the new look!
The Board of Directors of the Bramble Bank, and I, wish to thank you in making our new business home meet the hopes and expectations of everyone concerned. We deeply appreciate your commitment to craftsmanship and economy of time, which made this undertaking move promptly and smoothly to completion.
I am writing on behalf of Brent Sears. Approximately three years ago (1997) Brent was the contractor for the Window Replacement Contract at the "Old" Clermont County Courthouse. The project included 65 windows – all in areas occupied by the Court of Common Pleas. One of the major challenges was to work with the Court staff and keep them happy - which Brent accomplished masterfully. The windows turned out above all expectations and are still in excellent condition. The Court is still so pleased that they have requested the replacement of an additional 20 windows in the Annex Building which is part of the "Old" Courthouse. Our firm would again greatly appreciate working with Brent Sears.