Victorian Double Porch Preservation & Restoration Teaser
Back To News
Victorian Double Porch Preservation & Restoration Teaser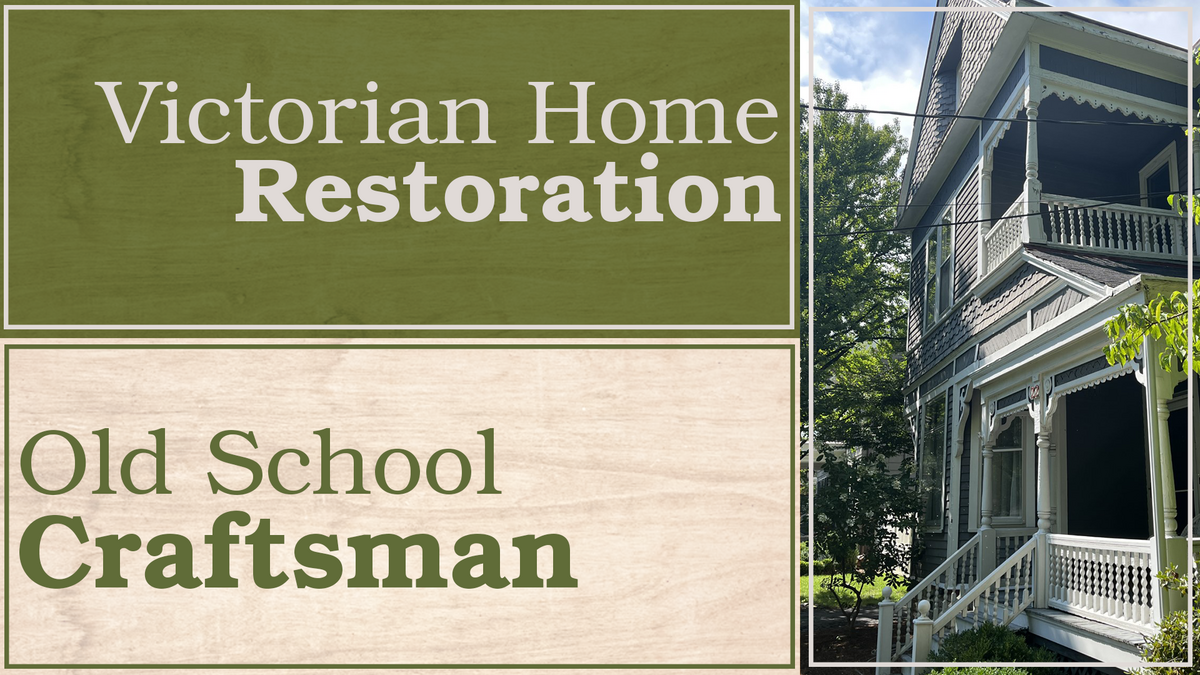 If you know anything about the Old School Craftsman team, then you know we love (and I mean LOVE) vintage craftsmanship. Our name is Old School Craftsman, after all.
So, when we were contracted to restore and preserve this lovely Double Porch on this beautiful Victorian home and to once again work with our favorite architect Tom Wilcox of Wilcox Architecture, we were thrilled to provide a "Team Approach" we bring to this project as we have to so many in the past 30 years.
This project (now dubbed the Victorian Home Double Porch Restoration project) was a fantastic change of pace.
Don't misunderstand me, we adore making custom projects for our passionate and creative clients, but variety is the spice of life!
While we are currently working on the Victorian Double Porch Restoration project right now, we can't yet show you the finished product, but please join us today as we will show you the first glimpses of our team's work on this lovely home!
Your First Glimpse of the Victorian Home Renovation Project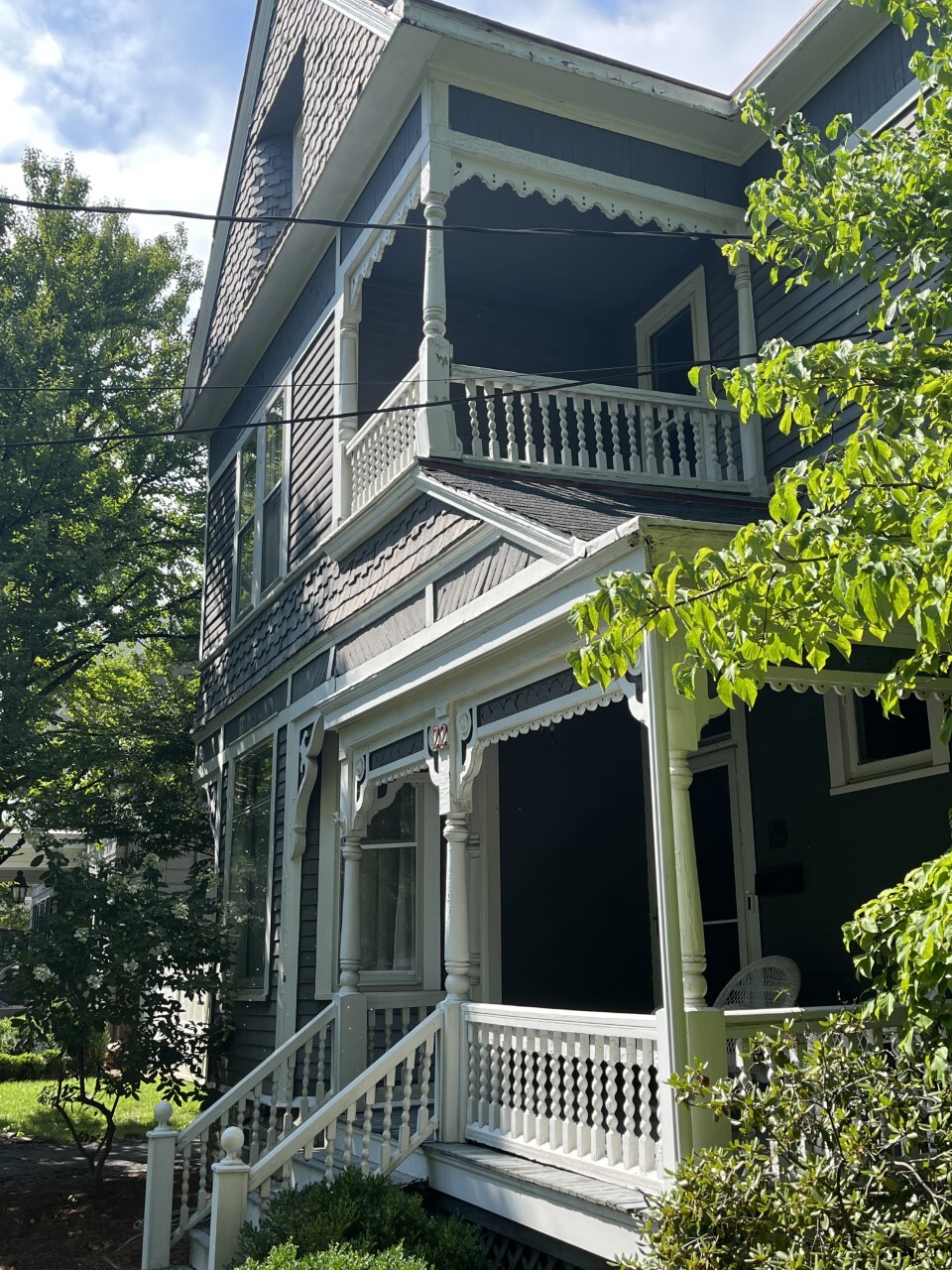 Let's start by giving you a brief background, as well as a quick rundown of what makes Victorian architecture special.
As with any period-specific design restoration, our goal on this project is to maintain and replicate the detail and craftsmanship produced by the master craftsman who designed and constructed this home over 111 years ago.
For this project, we are looking at a two-story porch located in the very historic district of Wyoming, Ohio; Old School Craftsman is a life-time member of the Wyoming Historical Society.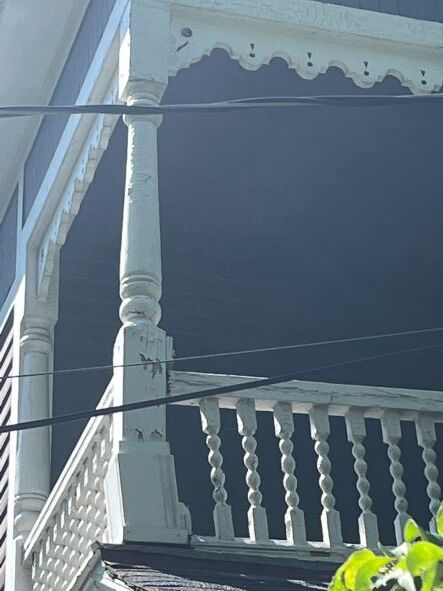 This home was built in 1911, so before we even started the renovation process, we knew there would be extensive detailing hidden below the many layers of heavily applied paint from many decades ago.
There were a few concerns with this porch that made it a challenge.
First, there was a degrading and crumbling base on the second floor at the corner post, supporting the roof above.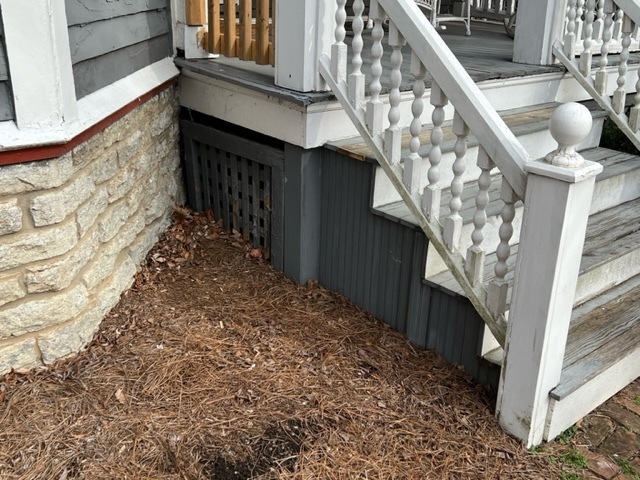 Second, on that post, you can see that the handrail attached to the columns on the right has rotted off and has now fallen onto the porch floor.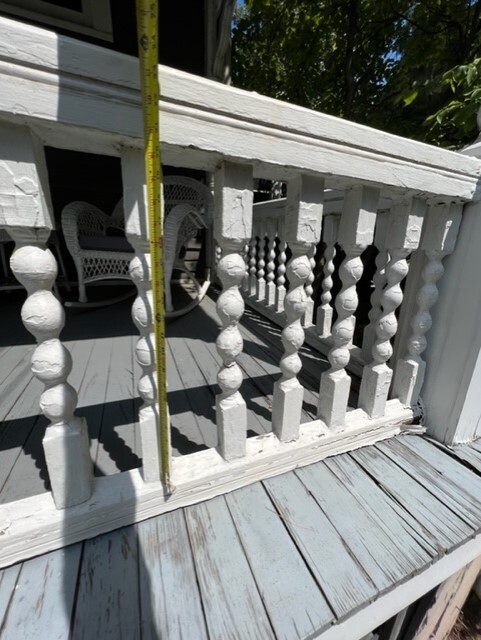 Third, the same thing happened on the lower railing attached to the column.
Finally, the entire porch floor and steps are rotten-the entire flooring, foundations and framing will be replaced, new steps will be constructed with an even run and rise as well as both newel posts replaced.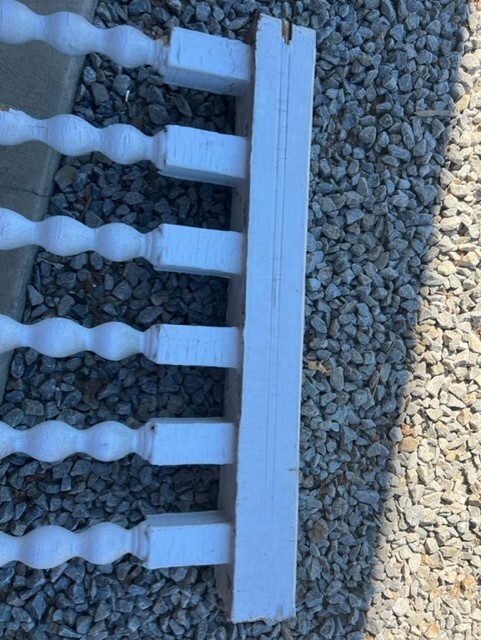 To summarize, there are several concerns with the porch alone. Much of the original wood is not salvageable due to rot. I have decided to source and replicate exactly the rotted columns, handrails, and balusters in my shop out of beautiful African Mahogany.
All the materials will be made with two-part penetrating epoxy primer, polyurethane adhesives, and concealed connections.
The best part? As we started to chip away at the layers (upon layers...) of thick paint, we were delighted to find that much of the original detailing was preserved and still very much intact. More details are being discovered by the day, so what the final product will look like is still yet to be determined. How exciting!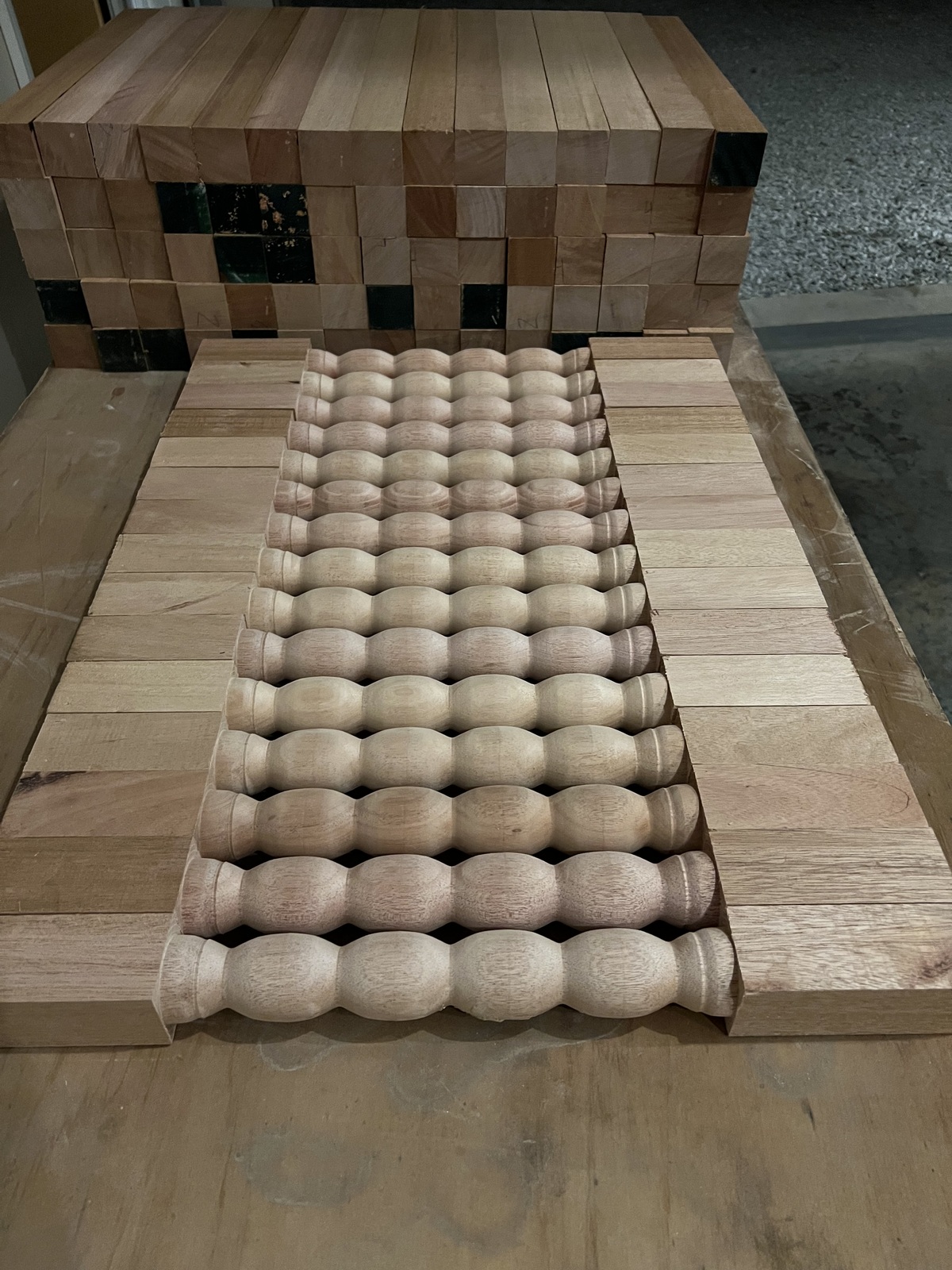 In the end, all the details will be the same as those originally built in 1911. This is truly a historic preservation, and the renovation journey will be an eye-opener to us now, just as the original craftsmen intended some 111 years ago! Happy birthday, porch!


Stick Around for More Updates on the Victorian Home Restoration Project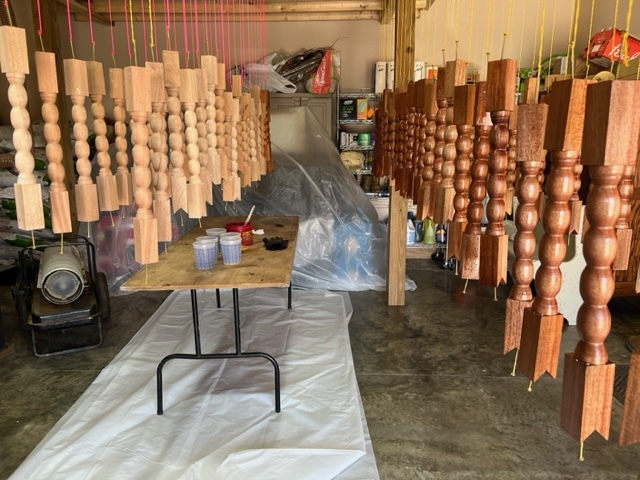 The Victorian Home Restoration project is underway right now and is expected to exceed all expectations in every way!
At Old School Craftsman, we love vintage restoration!! The stories of the past are waiting around every corner to be discovered, and sometimes they are hidden under a dozen layers of paint!
We specialize in period-specific design and preservation. Our focus is historical accuracy and historical restoration. Learn more about my historic home restoration and renovation services here.
If you own a historical home or structure that could use some attention from a professional restoration & preservation service, with a passionate focus on historical correctness, then Old School Craftsman is the perfect full service General Contractor for you. A historically accurate restoration will freshen, enhance and bring out the woodworking details and skill that is often lost to time.
Old School Craftsman is proud to deliver custom building, woodworking, and craftsman services in Kenwood, Blue Ash, Mason, Hyde Park, Wyoming, Sycamore, Mt. Lookout, Anderson, Madeira, Indian Hill, Mariemont, and Terrance Park.
Discover the stunning difference a custom add-on or restoration could make for your home when you reach out to Old School Craftsman today!
Happy with the Old School Craftsman difference? Let us know! Leave us a five-star review here!
More construction and woodworking content are yet to come! Follow Old School Craftsman on Facebook, Instagram, and Pinterest today!